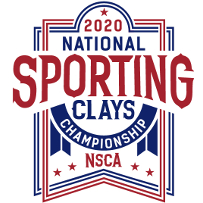 During the National Sporting Clays Championship, October 17-25, we'll be giving away at least 52 shotguns, rifles, and handguns from Browning, Beretta, CZ, Fabarm, Marlin, Mauser, Sauer, Winchester, and Remington through daily random drawings, and every participant in every class can be a winner!
Below are listed all the ways and places we'll be giving away guns. As names are drawn, we'll add them to this list. We'll be drawing almost every day, so check back often to see if you're a winner!
If you win a gun at Nationals, check in at the Pro Shop to claim it and to arrange for on-site pickup or shipping.
| | | | | | |
| --- | --- | --- | --- | --- | --- |
| Date | Award | Make | Model | NSCA/Comp # | Winner |
| | | | | | |
| --- | --- | --- | --- | --- | --- |
| October 17 | 2-Day Main Sat-Sun | Mauser | Model 12 .30-06 | | |
---
| | | | | | |
| --- | --- | --- | --- | --- | --- |
| October 19 | 2-Day Main Mon-Tues | Mauser | Model 12 .300 Win. Mag. | | |
---
| | | | | | |
| --- | --- | --- | --- | --- | --- |
| October 23 | 4-Day Main Thurs-Sun | Mauser | Model 12 .30-06 | | |
| | 4-Day Main Thurs-Sun | CZ | Dan Wesson 1911 | | |
---
| | | | | | |
| --- | --- | --- | --- | --- | --- |
| October 23 | Master Class | Marlin |  XT 17V 17HMR | | |
| | Master Class | Browning | 1911 .380 | | |
| | AA Class | Marlin |  XT 17V 17HMR | | |
| | AA Class | Browning |  1911 .380 | | |
| | A Class | Marlin |  XT 17V 17HMR | | |
| | A Class | Browning |  1911 .380 | | |
| | B Class | Marlin |  XT 17V 17HMR | | |
| | B Class | Browning |  1911 .380 | | |
| | C Class | Marlin |  XT 17V 17HMR | | |
| | C Class | Browning |  1911 .380 | | |
| | D Class | Marlin |  XT 17V 17HMR | | |
| | D Class | Browning |  1911 .380 | | |
| | E Class | Marlin |  XT 17V 17HMR | | |
| | E Class | Browning |  1911 .380 | | |
| | Sub Jr. | Mauser |  M12 .300 Win Mag | | |
| | Sub Jr. | Browning |  1911 .22LR | | |
| | Junior | Mauser |  M12 .300 Win Mag | | |
| | Junior | Browning |  1911 .22LR | | |
| | Veteran | Mauser |  M12 .300 Win Mag | | |
| | Veteran | Browning |  1911 .22LR | | |
| | Super Vet | Mauser |  M12 .300 Win Mag | | |
| | Super Vet | Browning |  1911 .22LR | | |
| | Sr. Super Vet | Mauser |  M12 .300 Win Mag | | |
| | Sr. Super Vet | Browning |  1911 .22LR | | |
| | Lady | Mauser |  M18 .30-06 | | |
| | Lady | Browning |  1911 .22LR | | |
---
| | | | | | |
| --- | --- | --- | --- | --- | --- |
| October 23 | First Time Attendee | Fabarm |  L4S Semi Auto 12ga | | |
---
| | | | | | |
| --- | --- | --- | --- | --- | --- |
| October 23 | Exhibitor Drawing | Browning |  T Bolt 17HMR | | |
| | Exhibitor Drawing | Mauser |  M18 .30-06 | | |
| | Exhibitor Drawing | Remington |  887 Nitro Pump 12ga | | |
---
| | | | | | |
| --- | --- | --- | --- | --- | --- |
| October 22 | Golden Target | Remington |  887 Nitro Pump 12ga | | |
| October 24 | Golden Target | Browning |  BPS Pump 12ga | | |
---
| | | | | | |
| --- | --- | --- | --- | --- | --- |
| October 17 | Golden Ticket | Sauer |  100 Classic .243 | | |
| October 18 | Golden Ticket | Winchester |  M70 .308 | | |
| October 19 | Golden Ticket | Winchester |  SXP Pump 12ga | | |
| October 20 | Golden Ticket | Browning |  X Bolt 6mm Creedmore | | |
| October 22 | Golden Ticket | Winchester |  SXP Pump 12ga | | |
| October 23 | Golden Ticket | Browning |  X Bolt 6mm Creedmore | | |
| October 24 | Golden Ticket | Winchester |  XPR HNT MOMCR .243 | | |
| October 25 | Golden Ticket | Sauer |  100 Classic .300 Win Mag | | |
---
| | | | | | |
| --- | --- | --- | --- | --- | --- |
| October 23 | Beretta Challenge | Beretta |  691 Sporting 12ga | | |
| October 24 | Beretta Challenge | Beretta |  694 Sporting 12ga | | |
| October 25 | Beretta Challenge | Beretta |  694 Sporting 12ga | | |
---
| | | | | | |
| --- | --- | --- | --- | --- | --- |
| October 25 | Grand Prize Men | Beretta |  694 Sporting 12ga | | |
| October 25 | Grand Prize Ladies | Beretta |  694 Sporting 12ga | | |
---
| | | | | | |
| --- | --- | --- | --- | --- | --- |
| October 23 | Ladies Shoot | Browning |  T Bolt 17HMR | | |
---
| | | | | | |
| --- | --- | --- | --- | --- | --- |
| October 23 | Pre Survey | Browning |  T Bolt 17HMR | | |
---
| | | | | | |
| --- | --- | --- | --- | --- | --- |
| November 15 | Post Survey | Browning |  BPS Pump 12ga | | |
Source: NSCA News