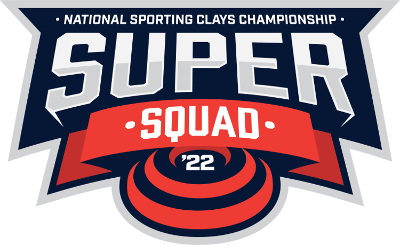 With the first three courses behind them, the 2022 National Championship Super Squads have been re-shuffled to allow the top scoring shooters to be squadded together on the final day, Sunday, October 30.
Leading after three courses in Men's competition is Zachary Kienbaum at 217, followed by Theo Ribbs at 215, Anthony Matarese at 213, and Jonathan Henrici at 212. They will be squadded together as Squad 1B. Shooting ahead of them will be Squad 1A, with Brandon Powell at 212, Joseph Fanizzi at 211, Shawn Kemeter at 210, and Derrick Mein at 210. They will shoot in reverse order, starting with Mein and ending with Kienbaum.
In Ladies competition, Haylyn Hanks and Karen Shedd lead the pack at 208, followed by Desirae Edmunds (207) and Ashley Little (203) to make up Ladies Squad 1B. The next four, Ladies Squad 1A, are Reanna Frauens (198), Madison Sharpe (196), Jenni Clark (194), and Kayla Kane (194).
See the Super Squads set for the final round of shooting on Sunday.