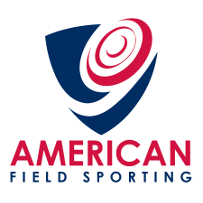 The National Sporting Clays Association has renewed its license for American Field Sporting with the International Field Sporting Association, allowing clubs to continue featuring AFS as a registered event at competitions and giving members the opportunity to earn All-American points in 2022. "American Field Sporting had an enthusiastic response from our members across the country in 2021, and we want to see the game continue to grow," said Michael Hampton, Jr., NSCA Executive Director.
American Field Sporting was initially licensed by the NSCA in 2021 and, in its first year, saw members in over 20 states experience the newest game in sporting clays. "We're excited by the response from shooters across the country who are having fun with the new discipline and the innovation AFS brings to sporting clays," said Mark Baltazar, the founder of American Field Sporting and president of the International Field Sporting Association.
Hampton added, "We're also pleased to create an opportunity for NSCA members to earn All-American status with AFS. Apparel On Target has joined us this year as the AFS All-American title sponsor, and we look forward to our members reaching this esteemed status in 2022."
The International Field Sporting Association serves as the non-governmental governing body for Field Sporting and administers the sport at the world level. Field Sporting competitions and exhibitions have been held in seven countries around the world and continues to expand its footprint.
For more information on the IFSA and American Field Sporting, contact Mark Baltazar at info@americanfieldsporting.com or visit www.AmericanFieldSporting.com.
Source: NSCA News