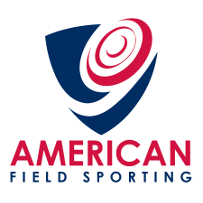 Gamebore has teamed with American Field Sporting to host the 2021 American Field Sporting Gamebore Classic, with three qualifying events for 2021 leading up to the Gamebore Classic Invitational.
The three qualifying 100-target events will be held in 2021 at The Meadows Gun Club in Forsyth, Georgia, March 26 – 28; the North Central Regional at Game Unlimited, Hudson, WI, on August 11 – 15; and the South Central Regional at Covey Rise Lodge in Hussler, LA, September 22-26.
Competitors must shoot two of the three qualifying events to be eligible for the final event.
The final event is the Gamebore Classic Invitation at Cypress Creek Lodge,  Greenbrier, AR, December 3 – 5. The top five shooters from each NSCA class who shoot a minimum of two qualifiers will be invited to compete for a Gamebore sponsorship, lots of Gamebore White Gold cartridges, vest, ear protection and many more valuable prizes.
Sign-up is available online. You can shoot all of the three qualifying events whether or not you are competing in the Gamebore Classic.
If you haven't shot American Field Sporting yet, these are just three of many opportunities you will have in 2021 to try this new game.
For more information, visit www.AmericanFieldSporting.com.
Source: NSCA News